Your eyes are the windows that introduce you to a world filled with life and beauty. If you are unable to see, you need to reach out to an eye doctor that cares about your eyes. Eyes are not replaceable. Great vision begins with a quality eye exam where you will be prescribed glasses or contact lenses. At JJ's Discount Eyewear, we have provided Oneonta residents with contact lens exams for many years.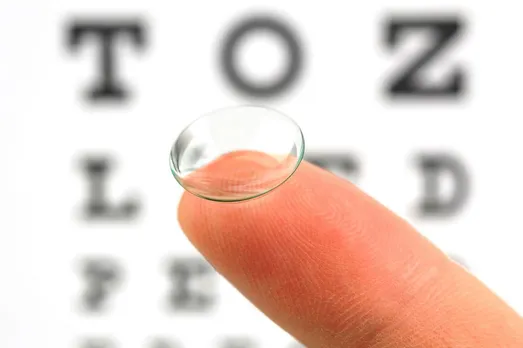 What are My Eyewear Choices?
When our optician fits you for your glasses, you get to customize your style. You get to choose from a wide range of frames, each designed to match the personality of the wearer.
Before you are fitted for a pair of eyeglasses, our eye doctor will examine your eyes for signs of:
Disease
Injury
Trauma
Genetic issues
Your eyes tell a story, and we want to know what it is. If you have a chronic disease like diabetes, the effects of the disease will show in your eyes. Uncontrolled diabetes can lead to vision impairment, including blindness. If you play sports, you will want sports vision training. There are 17 visual skills that everyone, including athletes, needs at work and on the field.
What is Sports Vision?
Sports Vision is the training of the eyes to focus and lock on moving objects. For an athlete, this is vital during an active game. Athletes need certain visual skills if they are to perform with acuity. These visual skills include:
Depth perception
Eye focusing
Vision reaction time
Eye tracking
Hand and eye coordination
Visual concentration
Visual memory
Peripheral vision
Visualization
Dynamic visual acuity
These are the same skills that non-athletes need in everyday life. The right eyewear can correct specific eye problems, which in turn will improve visual deficiencies. If your vision is off a bit, and you suspect you need eyeglasses or contact lenses, call our office today.
During your initial visit to our centers in Oneonta, you will get to see firsthand why patients come from all over to purchase their eyeglasses, sunglasses, and contact lenses.
Schedule a Contact Lens Exam with Our Eye Doctor in Oneonta, AL
Our goal at JJ's Discount Eyewear is to help you see better, by providing you with quality eye care and affordable eyewear. We welcome you to our office, where we can discuss your eye-care needs in depth. Call us today at (205) 353-7732 for more information or to schedule an appointment with our eye doctor.